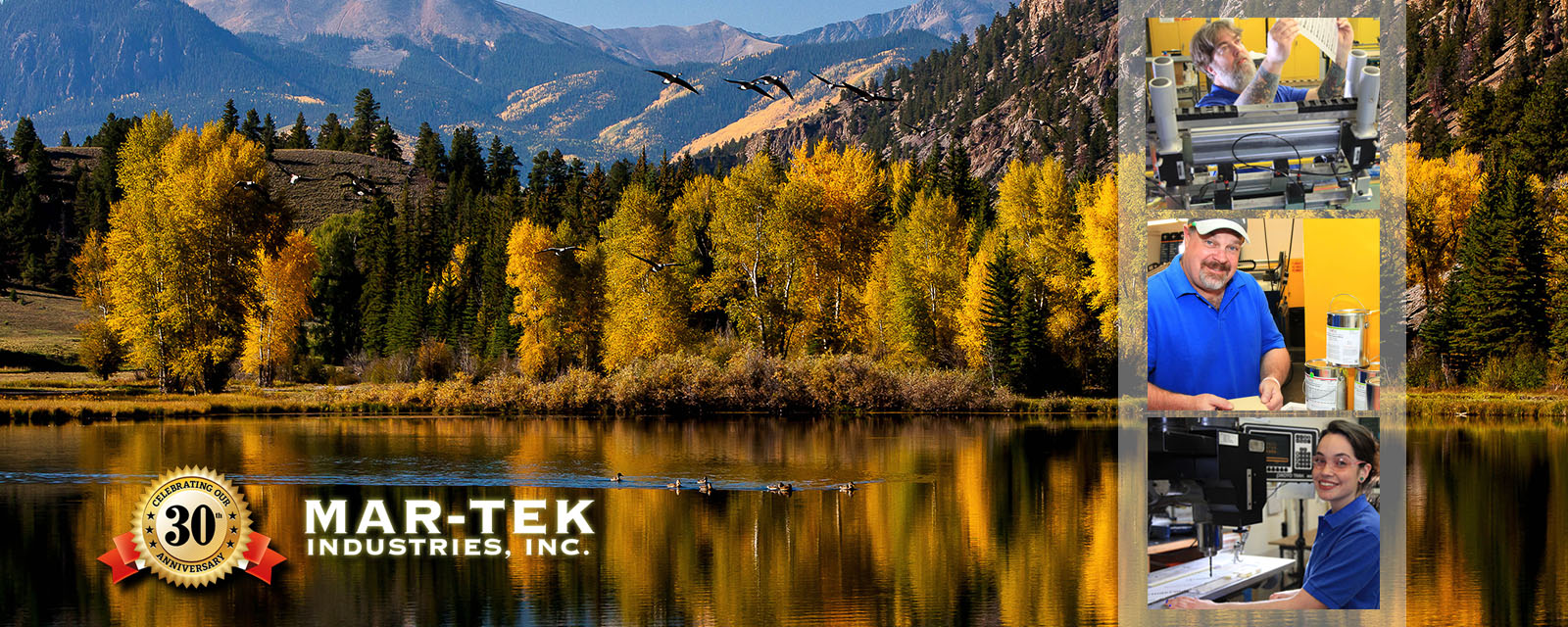 Mar-Tek Industries brings a high level of personalized customer service to our production of custom graphic overlays, labels, OEM nameplates, precision cut insulators and gaskets, plastic machined and printed product, and a wide array of other high quality precision parts. With focus on service to our customers, we always strive to provide friendly, efficient and creative solutions to your project.
By working closely with our customers, our team of experienced and customer focused estimators, graphic artists, production, and quality support professionals work in tandem with you and your project team to provide the functional value you require along with the aesthetic quality that helps puts you ahead of your competition.
With thirty years in service to our customers, Mar-Tek understands that our capabilities are as good as our associates' expertise and focus on creating the best solution for our customers' wishes. Allow Our Team of highly skilled individuals to fulfill your requirements for Art and Graphic Image Production, close tolerance Precision Color Matched screen printing, Digital Imaging, Three Dimensional Objects Printing, precise Steel Rule Die Cutting, thin plastic Embossing, protective and decorative Laminating, Plastic Machining, as well as provision of Assembly, Kitting and other many other services to best support you.
Mar-Tek proudly serves our clients in multiple industries across North America and globally. Our strong presence in the Aerospace, Electronics, Industrial and Technological Equipment, Medical, Petroleum Distribution, and Telecommunications industries offers a rich foundation of knowledge and qualifications that we bring to your unique part. A long list of UL and CSA approved constructions are already in place and available to you now.
Our philosophy of focus on our customer does not end at the production of your product. Automatic parcel tracking information is emailed to our customers on each and every order so you know when your shipment will arrive. We are here to help support your unique inventory management programs such as Kanban, VMI, consignment, EDI, bar coding for tracking shipments and inventories, and other systems that help create value with Mar-Tek as a strategic supplier for your organization.
The Mar-Tek Team is ready for your next project. How may we help you?